We get to know you
Through years of working in sport and international education, we understand that every student-athlete is unique.
Every student has very different academic ambitions, different sporting ambitions and different financial requirements. Our expert team are on hand to help you identify the right option, allowing you to take your sporting career to the U.S. We provide a one to one educational counselling service, giving students and their families the time and attention they need in order to achieve their goals.
Our job is not just to help you in securing offers but to help you in accepting the correct one.
One to One Support
Help comparing different options to ensure the student makes the correct choice with regards to their ambitions and career plans.
Sports Video Footage
Advice on well structured sports video footage and filming support.
Money Saving Suggestions
Suggestions on insurance companies, transcript evaluation services (if required) and connection to possible travel partners to access cheaper flights.
Online Profile
Online profile marketing student's availability to U.S. coaches across America (read more)
Advice and Guidance
We provide guidance throughout the scholarship process and offer expert advice on registering with the appropriate governing bodies of college sport (NCAA/NAIA eligibility centres), U.S. college entrance exams and guidance through a U.S. student visa application.
Our Unique Online Profiling System
Our students are represented on our online database, making U.S. coaches across America aware that you are available for recruitment.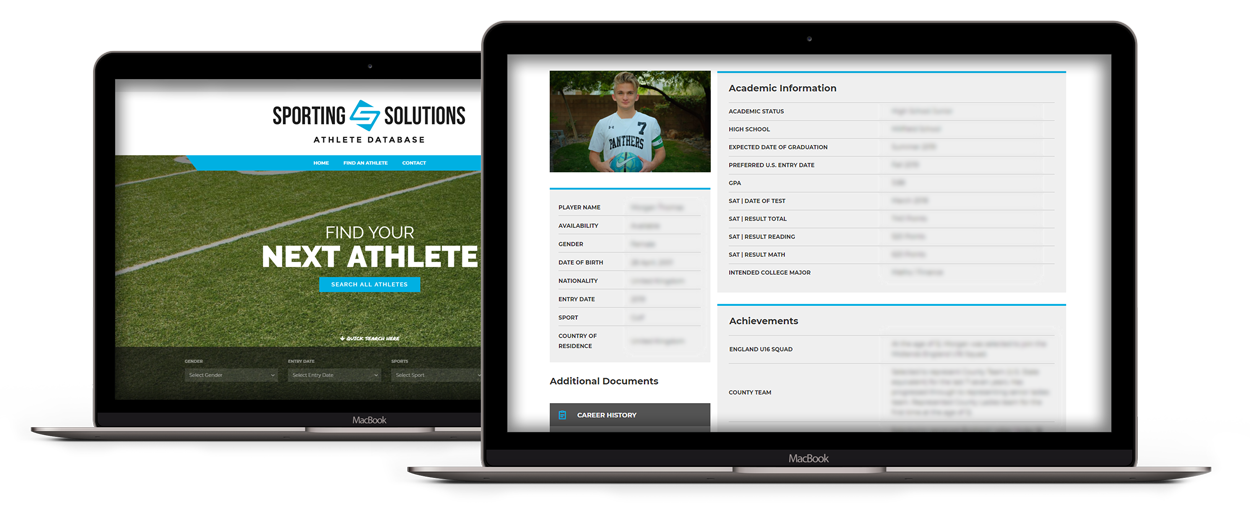 U.S. College Coaches get hundreds of e-mails from potential players both prospective American and International recruits. We understand what U.S. college coaches want to see and help you to stand out. Our online profiles include all of the information a U.S. college coach needs to see when evaluating a potential player including photographs, a highlight video, both athletic & academic achievements and any references/supporting documents.
With a high level of trust from U.S. college coaches across America and experience working with international athletes we are confident that we can both present you with a number of options and help you compare schools to make the correct choice, for both your education and sporting career.
If you feel that you have what it takes to play college sport in America, please submit your information via our online application form today.