Soccer Scholarship in the U.S.
A soccer scholarship to university in America will give you the opportunity to reach your full potential both on and off the pitch.
College soccer in America is highly competitive and leads into the professional game. Each year the star performers of college soccer are given the opportunity to start their professional careers with MLS clubs, or other professional sides in the lower tiers. With over 1,000 U.S. Universities offering the chance to play competitive soccer alongside your education within various divisions and conferences, we understand there is a lot to consider.
Sporting Solutions have successfully helped male and female players from all over the world in securing soccer scholarships to the U.S.
Whether you have aspirations of becoming a full-time professional beyond graduation or simply want the opportunity to play the sport you love whilst working towards your degree, with our experience we will work with you to identify the best possible opportunities to meet your academic credentials, sporting ability and future ambitions.

Competing at the collegiate level means you'll be representing your school against some of the top amateur athletes in America. Universities actively recruit student athletes they feel will represent their school well both in the classroom and in the midst of competition.
What Our Students Say
Here is what student athletes just like you have had to say about the service we provide.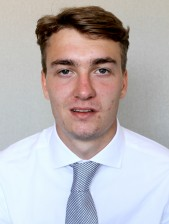 "
After setting my sights on being able to play football at a high level, continue my studies and hopefully enjoy new international horizons, we were lucky enough to be put in touch with Harry and Sporting Solutions through a family friend.
He guided us through the process, what to expect, timelines, costs etc. I was able to really relate to the fact that he had been there and done it and enjoy the process himself! He helped to manage my expectations and those of my parents.
In deciding where I would go, it was completely my decision. I had guidance, though they never swayed my decision. I was encouraged to keep my options open, not to rush and speak to each coach. This advice was sound, it was important to understand the set up of teams, ethos of coaches and logistics.
I'm off in August and excited. Harry is still very much interested in me and what I'm up to, so I do not feel like just a number on the Sporting Solutions books. I do not hesitate in recommending the process or Sporting Solutions to anyone."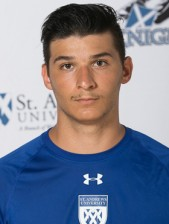 "
Harry reviewed their scholarship program with me, walked me through the details around process, costs, and timelines, and gave me some time to consider whether this was something I wanted to pursue without ever applying any pressure. His program made sense to me; we built a profile, included a CV and video footage of myself on the field, and he helped to present me as a candidate that universities would be interested in recruiting. He presented me to several schools, and quicker than I could have imagined I began receiving offers from universities around the country.
At 19, this is all very exciting news for me, and Harry helped me rein that in and ensured that I was making the right decision. He connected me with the coaches at each school for Skype calls, gave me information on the teams, and talked to me about his experience playing in the States. He coached me through every step of the process: creating my profile, meeting with coaches, filling out paperwork, dealing with University registration offices, all the way down to preparing me for my Visa interview with the embassy.
He. Simply. Doesn't. Quit. He was exactly the type of mentor I needed in such a document heavy, foreign (in geography and in experience!) process, and without him in my corner I don't know that I would be one month away from starting my Fall semester in North Carolina. I owe him a lot, and my testimony is the very least I could do to show him how much gratitude I have for his support."
Notable Soccer Scholarship Graduates
There are many household names who progressed from student-athletes, playing college soccer to having successful professional careers. You can find out more about famous soccer graduates here:
Clint Dempsey

Furman University
Clint Dempsey attended Furman University from 2011 - 2013, where he scored 17 goals and added 19 assists in his entire college career.
The New England Revolution drafted Dempsey eighth overall after his junior season in 2004.
In 2017, ESPNFC and MLS named Dempsey the greatest-ever U.S. soccer player.
DeAndre Yedlin

University of Akron
Yedlin attended the University of Akron where he recorded 45 appearances from 2011-2012.
He was named to the MLS Team of the Week for his debut performance, becoming the first rookie to earn the honour in his professional debut.
DeAndre is currently signed to Premier League club, Newcastle United.
Hope Solo

University of Washington
Solo became the top goalkeeper in Pac-10 history and finished her collegiate career as Washington's all-time leader in shutouts and saves.
In her senior year she became the only goalkeeper ever nominated for the Hermann Trophy.
Hope has made over 200 appearances for the U.S. national side in an international career spanning 16 years..
What do I Need?
We are looking for ambitious players who are motivated to further both their education and sporting career in the States.
In order to evaluate future student-athletes, we ask each student to submit the following:
Video footage allows us to evaluate your ability
Let U.S. coaches see how you could fit into their team
If you feel that you have what it takes to play college soccer in America, please submit your information via our online application form today.