Last year, we helped soccer player Kieran secure a scholarship to the U.S. to continue his sporting career. We spoke to him about his first semester, life in America and his college experience so far.
How have you found your first semester in America?
My first semester in America has been even better than i could have imagined. We had a very successful season as a team, which resulted in us just missing out on reaching the national championship. The team's success was paramount to all the players, coaches and trainers at the school which is very refreshing to see as a player. Nothing will replicate the feeling of scoring a goal at the college level. It means a lot to everyone and the adrenaline rush it gives you personally is not something I have experienced before.
As well as enjoying success on the field I have also enjoyed success in the classroom. I am balancing my duties as a Student-athlete very well at the moment and thoroughly enjoying the unique experience of being a student-athlete.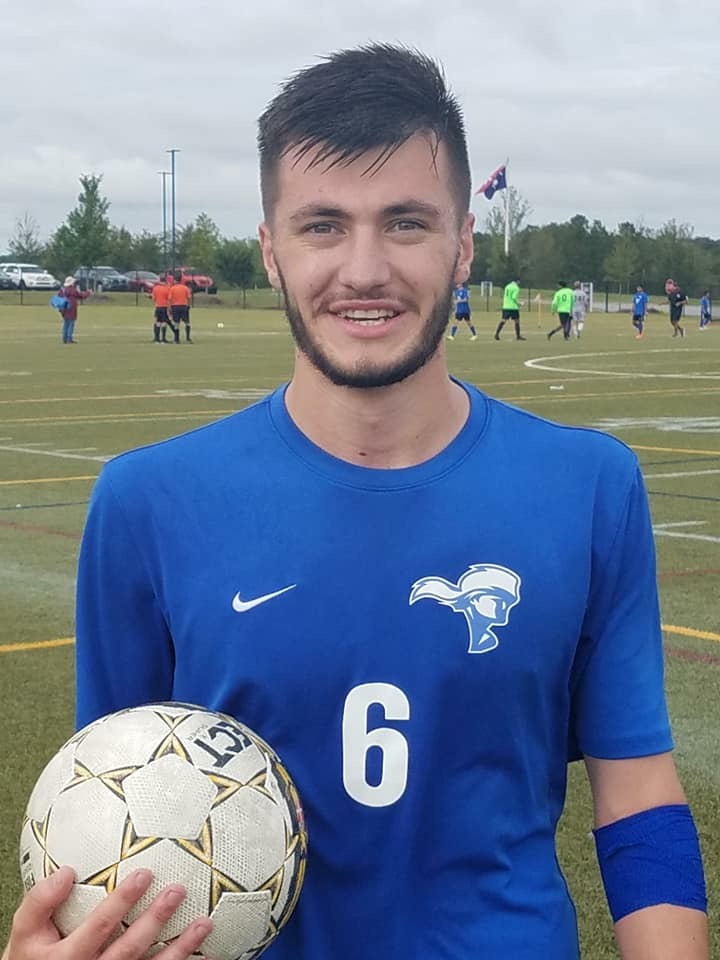 How do you rate the standard of football?
You cannot sleep on the standard of football out here. Sometimes there's a stigma back home in the UK that the level of football out here is below par, but I cannot reiterate enough how wrong that is. Not only is the standard of fitness very high, which in turns makes the game speed very fast, the technical ability of the players playing college soccer is very good. They take their football very seriously out here, which provides player with an environment in which they can improve and thrive.
In your short time in the States, what has been your best experience so far?
As a football fanatic person, my best experience so far has been playing in the season opener, in front of a crowd of 2000 people, under the lights. The feeling of walking out onto the pitch in front of such a big crowd was very special. What made the experience even better is that we came away with a 1-0 win, which was the perfect way to start my college career.
Away from the pitch, how have you enjoyed living in America?
Living in America has been a truly memorable experience. From the people I have met being very polite and welcoming to me, to seeing some of the most beautiful and unique scenery in the world, it has been a pleasure. Here in South Carolina we experience the full spectrum of weather. In pre-season we were training in the blistering sunshine and it reached temperatures of up to 34 degrees Celsius, whereas now, in December, it is raining and cold, a nice little reminder of home!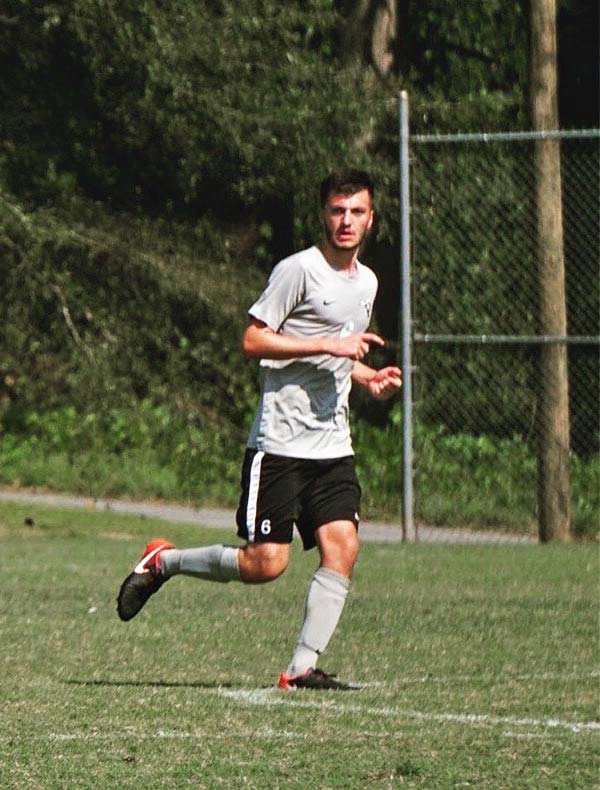 What do you find to be the biggest differences between life back home and your new life in the States?
The biggest difference between my life now and back when I was at home in Scotland is without a doubt how my mentality has changed. Not only do I feel like I have matured a lot, I feel like this whole experience is helping me improve not only as an athlete but also as an individual. The environment that has been created out here is perfect for this. You have facilities out here to aid your learning and studies in the classroom, facilities to aid your performance on the field as an athlete, but also you don't have the same distractions and you do at home that may get in the way of these things. Due to this environment, I am a lot more concentrated and focused on these things and I am more motivated and determined than ever to succeed.
What are your ambitions for the next 12 months?
My ambitions for the next 12 months are relatively simple. I want to keep improving in the classroom and also on the field. I am determined as a team we will make the National championships next season. This opens up so many new avenues and opportunities as a player. The beauty of being part of a team out here is you are all in it together, and everyone around you wants its just as badly as you, so you are fighting for these wins not only for yourself but for your teammates and coach as well. Your team is like another family. In the classroom i aim to maintain a high GPA making me more attractive as student-athlete to all the coaches across the States so I can reach the top level I can.
What advice would you give any young player who is considering whether or not they should apply for a soccer scholarship?
My advice to any player considering whether or not to apply for a scholarship is too just APPLY! I cannot stress enough how much I have enjoyed this experience and I have only just started really. This opportunity is a unique one. This opportunity can seriously improve both your football ability but also your academics. It is normal to be unsure or anxious about certain aspects of this opportunity. I was really excited to come out here, but I had questions and concerns as well. With Harry's help he made the process just so much simpler for me. He addressed and answered all my questions and concerns that I had, took me through step by step, and explained very clearly how to go about this. If you are unsure of anything at all I would email Harry and just ask, I would also be happy to talk to anyone that had specific questions about coming out here. Just make sure this opportunity does not turn into a regret by not even applying.
This has been the best few months of my life so far!
Could you be next?
We are currently recruiting talented young players looking to take their playing career to the U.S. in the Fall of 2019. It is important to start the process early, to ensure you have scholarship options in place upon completing your education in the UK.
If you wish to see what opportunities could be available to you, please enter your details here to check your eligibility for a soccer scholarship.
If you have any questions regarding the golf scholarship process, please feel free to reach out and contact us.