Our Global Success
Over our years working with international student-athletes, parents and college coaches, we are proud to have received some kind words about the service we provide. Read what the students, parents and U.S. coaches have to say about our approach here: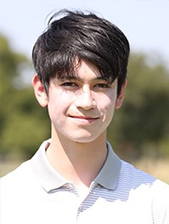 "I would be more than happy to provide a reference for Harry and his company. I had an amazing experience working with Harry and I would highly recommend him, his company and their services to anyone seeking a scholarship to further their academics and sporting pursuits in the USA.
Unlike many of the other agencies, Harry provides a very personal experience which helps the student-athlete obtain a scholarship. Many of my friends here in Australia used other scholarship agencies which were more expensive, and from their feedback, they did not receive nowhere near as good of a service compared to what Harry provides.
Within days of joining the Sporting Solutions placement program, Harry had me in contact with various coaches in America in which were all friendly coaches and represented very credible universities. Harry was a huge support in the process. He always answered all my questions usually within a day and always made time to have a phone call with me to answer various questions and to guide me through the process.
At the start of the process, I gave Harry a list of requirements which I was looking for in a university, including financial, academic, location, golf team/ ranking, golf resources/ golf course and residential requirements. Harry was able to connect me with coaches and universities which ticked everything I was looking for in a university. Harry holds great relationships and networks with many coaches and schools in the USA which really benefited me in the process.
I firmly believe that without Harry's service I definitely wouldn't have the opportunities which I am about to undertake in August when I move to Texas. Harry was able to obtain me a very substantial golf scholarship to a great university with an awesome coach and golf team. I cannot wait for what lies ahead in my journey, with a large thanks to Harry and his company for making it possible for me. Even after obtaining my scholarship, Harry has continued to assist me throughout the Visa process.
I highly recommend Harry and his company to anyone who wants to further their sporting and education in the USA."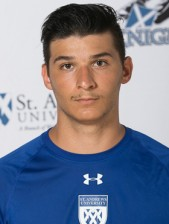 "Late last year I began my search for scholarship programs that would allow me to study in the States and play football (soccer) at a reputable American University. We live in a very big, and very connected world.  While it has served us enormously, the internet can be scary place.  You never know who you're speaking with, where they're actually located, and if they're in fact representing the product/business that you were searching for to begin with.  For me it was especially important that I find someone credible and reputable because there's a lot of money at stake, and all of my personal information will need to be shared in the process. To a certain degree I had to take a leap of faith, and in my case I leaped and met Harry Newton, from Sporting Solutions.
Harry reviewed their scholarship program with me, walked me through the details around process, costs, and timelines, and gave me some time to consider whether this was something I wanted to pursue without ever applying any pressure.   His program made sense to me; we built a profile, included a CV and video footage of myself on the field, and he helped to present me as a candidate that universities would be interested in recruiting.  He presented me to several schools, and quicker than I could have imagined I began receiving offers from universities around the country.
At 19, this is all very exciting news for me, and Harry helped me rein that in and ensured that I was making the right decision.  He connected me with the coaches at each school for Skype calls, gave me information on the teams, and talked to me about his experience playing in the States.  He coached me through every step of the process: creating my profile, meeting with coaches, filling out paperwork, dealing with University registration offices, all the way down to preparing me for my Visa interview with the embassy.
He. Simply. Doesn't. Quit.  He was exactly the type of mentor I needed in such a document heavy, foreign (in geography and in experience!) process, and without him in my corner I don't know that I would be one month away from starting my Fall semester in North Carolina.  I owe him a lot, and my testimony is the very least I could do to show him how much gratitude I have for his support."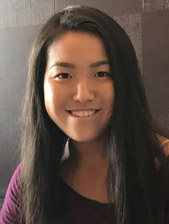 "At first, I debated for a long time whether I should use Sporting Solutions, and if it was worth the price. I wasn't sure if I should get the help from the agency or do it on my own.
Working with Sporting Solutions was one of the best decisions in my life because it has given me an opportunity to continue high level of tennis, as I complete my study in university – And also with good scholarship!
I wouldn't have had such great choices as Sporting Solutions offered if I have done it on my own."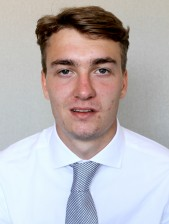 "After setting my sights on being able to play football at a high level, continue my studies and hopefully enjoy new international horizons, we were lucky enough to be put in touch with Harry and Sporting Solutions through a family friend.
He guided us through the process, what to expect, timelines, costs etc. I was able to really relate to the fact that he had been there and done it and enjoy the process himself! He helped to manage my expectations and those of my parents.
In deciding where I would go, it was completely my decision. I had guidance, though they never swayed my decision. I was encouraged to keep my options open, not to rush and speak to each coach. This advice was sound, it was important to understand the set up of teams, ethos of coaches and logistics.
I'm off in August and excited. Harry is still very much interested in me and what I'm up to, so I do not feel like just a number on the Sporting Solutions books. I do not hesitate in recommending the process or Sporting Solutions to anyone!"
My experience with Sporting Solutions has been nothing short of amazing. From the first time Harry reached out to me, to after I've committed to my university, his service has been completely professional and so incredibly helpful and supportive. At first, the price of the Sporting Solutions package really deterred my family and me, but after signing and getting 12 coaches reach out to me in the span of the first week, we knew that we had made the right choice signing with Sporting Solutions.
What was also great, was how personalized our whole process was while trying to find the right college for me. He would always check in and was able to answer any and every question my parents and I had no matter how repetitive or dull. Harry always promised honesty and professionalism and that's all we got our entire time working with him. A side note, given my unique position (college freshman looking to transfer for his sophomore year), again, my family and I were doubtful on whether he could deliver on his service, but sure enough he got a wide range of offers from D3 to D1 and he really tried to connect me with only schools that fit everything I had asked for.
Overall, my parents and I cannot thank or recommend Harry and Sporting Solutions enough. I owe Harry more than I could repay, and him being such a great and easy guy to work with, made this whole commitment process and searching for a team, so much more seamless and easier than in high school.
Thank you again, truly, Harry and Sporting Solutions.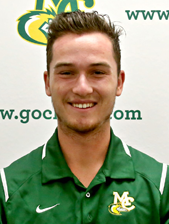 Harry from sporting solutions was a massive help for me to secure a Golf scholarship in the U.S.A! After making a very late decision that I would like to take my career to the states, Harry did a fantastic job in explaining each step of the process and very quickly helped me get everything on my behalf and his behalf done in very quick time.
I also got many more great scholarship offers then expected and Harry was a fantastic help in going through each college and helped me to make the right decision!
I am very Glad to have worked with Sporting solutions as a dream has come into a reality all thanks to their great help!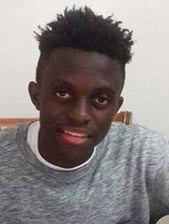 "Before I came across Sporting Solutions I thought it would be an extremely difficult to secure a scholarship and I really did not know where to start. However the provided me with the steps and requirements and suddenly my goal seemed reachable but it was still up to me to put in the work and be able to reach those standards, such as getting a good SAT score.
Thank you Sporting Solutions it was definitely a worthy investment."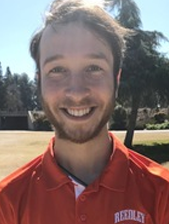 "I am sorry I didn't get back to you earlier. A lot of things are going on recently – positive things! I finished my first semester stronger than I expected in America – especially in school! I am having the time of my life and I just wanted to say thank you for making this possible!
I am hanging out at the airport in Munich right now – about to fly out to San Francisco. I will keep you posted!"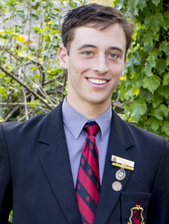 "I would like to express my sincere gratitude for all your hard work in making my dream of playing tennis in the USA a reality. When I first kindled the dream, it seemed an unlikely possibility, especially with me coming from Zambia/ South Africa where our funds and training have been limited.
When I stumbled upon your website, and then applied, my hopes began to rise. You and Roger have been marvellous is securing a place for me to study in America where I will get to play tennis and study according to my strength, which is Maths. I am truly thankful.
You helped me every step of the way and reassured me when there was time pressure towards the end. I am excited for the future and have you guys to thank for this."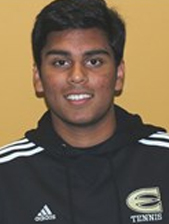 "Sporting Solutions has played a huge part in helping me follow my dreams of playing tennis competitively and to pursue my degrees in Business. Everyone helped me so much right from the beginning to get me familiar with the process of transitioning into a Student-Athlete in America.
I am forever grateful to Sporting Solutions for giving me the opportunity of a lifetime and would definitely recommend prospective Student-Athletes to utilize their services in the future!"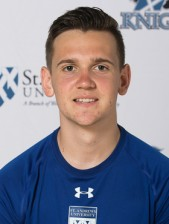 "When I first contacted Sporting Solutions during my first year of Sixth Form I felt that little would come of it, and that my dream of studying for a degree alongside playing soccer would remain a dream and nothing more! I received a call from Harry and he talked me through the whole process, I travelled into London to discuss the process more and throughout the whole time he has been thorough, clear and possesses a wealth of knowledge which he has gained from his own experience as a student-athlete.
Harry's work ethic was immaculate and was always available to ask questions if I had any worries, queries. Now, as the final parts of my application start to come together Harry is still there sending me information to help me get over the finishing line.
Overall, Sporting Solutions has helped me to achieve my dream of studying in America and without them, I don't know where I would be today. They have been professional and caring in every aspect of the process and I can't thank them enough. I wouldn't want anyone else other than Harry to have been my representative, as he has done the perfect job for me!"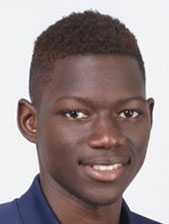 "As I was stressing over the idea of having to switch cities, or states, while having to mind my assignments and final exams, Sporting solutions was of great help to my situation as they took care of the prospecting and negotiation part of my new university.
All I had to do was make sure to communicate them what I was looking for in terms of opportunities and what i thought was best for my career, my family's budget and sending them highlight videos of myself.
From there they took it over and came up with a range of great opportunities from which I chose the one I thought to be the best, a choice that I am happy about today as I am about to start my second year at Mercyhurst."
"Working with Sporting Solutions was the best decision I made in my high school years.
Being able to have someone to talk to about my future in academics and athletics made me feel better about what I was going into. Bringing a unique experience where I was never alone and always had
their advice.
Without a doubt it was what made a difference between attending a college where I had nothing but academics and eventually attending a great school where I also have the opportunity to play the sport I love."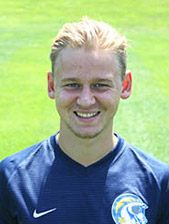 "I am very happy with way Sporting Solutions and Harry Newton in particular have helped me in getting ready for my college adventure. Price-wise they are more affordable compared to swedish alternatives and I could not be more satisified with the support and advice they offered. They are there for you with quick replys, all kinds of hours, no matter the question and always have time for a phone call. 10/10!
Thanks again for everything Harry, hopefully we can see each other in America!"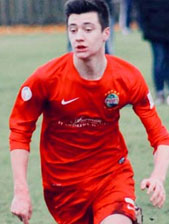 "After a year of frustrations trying to navigate the US scholarship minefield, and with numerous failed applications behind us, we were lucky to find Sporting Solutions. After an initial conversation with Harry, in which he was able to answer a whole barrage of questions we had, we were convinced he could help.
Less than 3 months later, and after two firm and highly competitive offers, my son Kieran and I were able to select a college that ticked all our boxes, academically, athletically and most importantly for me, financially.
Don't under-estimate how stressful it can be working your way through the scholarship process. We had family and friends in the USA trying to help us but whilst their efforts were well intentioned, they didn't have the expertise we needed. Harry guided us through the whole process from that initial conversation to getting the offers, the i20, and ultimately the student visa.
Harry knows the system, he has been through the process and is able to answer the difficult questions and on the rare occasion when he couldn't answer straight with 100% assurance, he went away and came back with an answer quickly.
It's stressful enough sending your child away, but this took all the stress out of the process for us. Sporting Solutions only take on the number of applicants they can handle, so you are not treated like just another person. Harry was right beside us all the way.
A great service, excellent value, very personal, and highly recommended."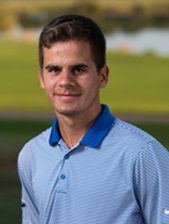 "I just thought I'd check in with you as your name often crops up when people are asking for advice. Paul has settled into his new semester with ease and is very much looking forward to the coming year.
We will always appreciate the help and advice you gave to Paul in choosing a college that was the right fit for him. Matt is such a great coach and goes way beyond what one would expect- such as lending Paul his car to do his driving test and picking him up from the airport. On the academic front the teachers are fantastic and always give that bit extra.
Without your involvement Paul may never have found this opportunity so Con & I would just like to say thanks ! Wherever life takes Paul he will always remember his time in Texas fondly."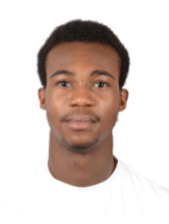 "When my Son told me about the Sporting Solutions support and help obtaining a Sports Scholarship to the US, my answer was this is a scam.
With a lot of discussion within the Family we decided finally to contact Harry. From that day onward it was an unbelievable experience. Love, Care, Understanding, Dedication, Commitment, are the hallmark of this team.
Harry was with us throughout the whole process and every step of the way. From the showcase in Florida until Isaac finally got to the US and even after. He (Harry) is like a Family member and he would call, text and email us through the process and even up till.
There is no doubt that I have recommended a lot of my colleagues, friends and family to Sporting Solution both here in UAE, Ghana and Around the World. You are in Safe and Secured Hands.
Thank You."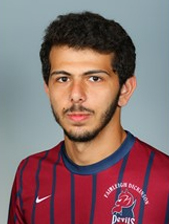 "Many thanks to Sporting solutions for their professional service and in particular to Harry for his continuous follow-up and tremendous support. I was very happy to see my son motivated and excited to explore the many opportunities that were provided to him.
Even after he was accepted in a university, Harry kept on checking with us if we need additional assistance. His help and professionalism are greatly appreciated."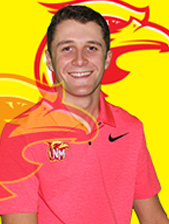 "I would like to thank you for amazing scholarship that you organized for Harvey, so much better than we could of ever of hoped for. Your knowledge on the US system was excellent, being able to relate back to your own time as a US student was very reassuring, you always had answers to my many questions that I kept asking.
I would love to keep in touch with you after Harvey's positive experience, to see what will be available for his younger brother."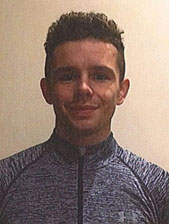 "I was very impressed with Harry, as a worried mum I wanted to ensure everything was in place. Harry was great he was always available to answer any query,Nothing was too much trouble and he has made this process easy.
I would definitely recommend sporting solutions a fantastic company to work with and they have provided an amazing opportunity for my son."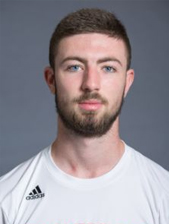 "I was delighted with the service provided by Sporting Solutions as we secured a soccer scholarship for my son in the US. They were with us every step of the way to provide much needed advice and guidance in a friendly, professional manner. It is quite a daunting process but progressed smoothly thanks to their help."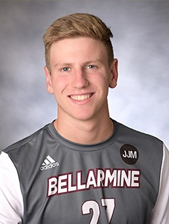 "We only have superlatives to say about Sporting Solutions! Answer our calls quickly and were able to speak outside of office hours. Great connection to the school and checked everything we wanted.
Price was lower than other companies but most important for us, the total cost of the university was affordable after scholarship."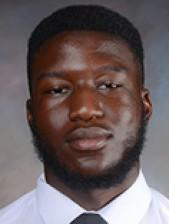 "As a family we acknowledged your effort through the information giving by helping Samuel to reach his target and goals.
It took 18 months but you are there all the way by making sure that all goes well.
We sure will recommend Sporting Solutions to our friends and family."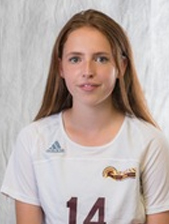 "Our experience with Harry and his team was entirely positive. They were an invaluable support through what is a very lengthy and emotional process. From the outset Sporting Solutions were very clear to set expectations and help us to understand what could be realistically achieved.
For our daughter Niamh it was always a question of getting the right balance of soccer and academics. The number of options available can be somewhat overwhelming. There's so much to consider. Not only the school and the location, but the personality of the coach, standard of play, team culture etc. That's before weighing up the different offers. All that glisters is not gold.
In the end, Niamh succeeded in securing the level of scholarship she wanted, at the school she wanted, in the location she wanted with the right coach school for her. There's not much more you can ask for really. My feeling is that without Harry's support, Niamh would have definitely had to compromise in at least one of those areas."
"I have been working with Mr. Harry Newton for the past 5 years and as of most recent Sporting Solutions. I would highly recommend their agency to anyone.
Since the beginning they have been great to work with and Mr. Harry Newton does a fantastic job making sure each student athlete is a good fit for my golf program. Mr. Newton works extremely hard making sure both the student athlete needs and the university he is working with are met.
Some of the recruits that I have been given from him have been highly successful both on the course and in the classroom. One gentlemen I received from him has now turned professional and competing full time on the European Tour.
Again, I would highly recommend Sporting Solutions to all recruits.  If I can be of anymore help please feel free to contact me."
"Sporting Solutions provides a great service for their student-athlete's. As a coach, I trust them to have the student-athlete's best interest at heart and at the same time they help provide us coaches with honest and helpful feedback throughout the process.
Sporting Solutions are extremely knowledgeable and well versed in the area of college placement. Their expertise will certainly assist any athlete as they try to find the best University to further their academic and athletic careers."
"This by far has been the best company to work with in trying to get players over to the states. You make things very easy! Hopefully we can get more players here."
"Harry first and foremost takes time to learn about the collegiate institution and coaches to get an in depth sense of what experience a college/university can offer his students.  Conversely, I felt as though Harry offered us access to recruits who were both good fits academically and athletically for us. Harry provided me with all proper information to do my job recruiting his students from their academic profile, financial situation to professional personal insight.
In a business that has a lot of pretenders and start-ups, Harry and his company are the real deal.  Why?  Because he is about the person.  Business and sport are both people things and he's a good professional at bringing the right people together."