Succeed On And Off The Court
A tennis scholarship to university in America will give you the opportunity to reach your full potential on the court as well as the chance to pursue a university education.
College tennis players will have their academic schedule arranged around their practice and events. International tennis players play a very large role in U.S. college tennis, with the highest percentage of international student-athletes compared to any other sport. At the NCAA DI level last season, just over 30% of athletes were international, across both men's and women's college tennis.
Sporting Solutions has successfully helped male and female athletes from all over the world in securing tennis scholarships.
We understand that each of our student-athletes will have very different ambitions. Whether you have aspirations of becoming a professional beyond graduation or simply want the opportunity to play the sport you love whilst working towards your degree, we are on hand to help.
With our years of experience in U.S. college sport and network of U.S. college coaches, we are confident that we can find opportunities to help you take your tennis career to the States.

Improve your rank in the classroom and on the court. Tennis players at American universities compete against players of similar levels, and move up in the rankings by defeating players with a better rating.
What Our Students Say
Here is what student athletes just like you have had to say about the service we provide.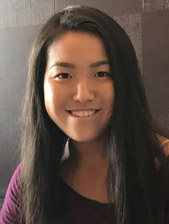 "
At first, I debated for a long time whether I should use Sporting Solutions, and if it was worth the price. I wasn't sure if I should get the help from the agency or do it on my own.
Working with Sporting Solutions was one of the best decisions in my life because it has given me an opportunity to continue high level of tennis, as I complete my study in university – And also with good scholarship!
I wouldn't have had such great choices as Sporting Solutions offered if I have done it on my own."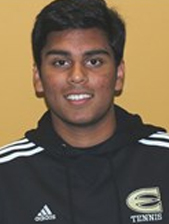 "
Sporting Solutions has played a huge part in helping me follow my dreams of playing tennis competitively and to pursue my degrees in Business. Everyone helped me so much right from the beginning to get me familiar with the process of transitioning into a Student-Athlete in America.
I am forever grateful to Sporting Solutions for giving me the opportunity of a lifetime and would definitely recommend prospective Student-Athletes to utilize their services in the future!"
Notable Tennis Scholarship Graduates
There are many household names who progressed from student-athletes, playing college soccer to having successful professional careers. You can find out more about famous tennis graduates here:
John McEnroe

Stanford University
Having earned a tennis scholarship McEnroe attended Stanford University in Palo Alto, California.
In 1977, McEnroe was recruited by Stanford University, where in 1978, he led the Stanford team to an NCAA championship and also won the NCAA singles title.
McEnroe won seven Grand Slam single titles, including 4 US Open titles, 3 Wimbledon titles, as well as adding 9 Grand Slam doubles titles
John Isner

University of Georgia
McEnroe attended the University of Georgia in 2005 where he held a 29-match winning streak and spent three weeks as the nation's No. 1-ranked player.
In 2013, John Isner became the 18th player to serve more than 5,000 aces on the ATP World Tour. He currently has 3rd-most aces in the history of ATP, with over 10,000 aces.
At the 2010 Wimbledon Championships, he played the longest professional tennis match in history, which lasted a total of 11 hours and 5 minutes of play over the course of three days.
Billie Jean King

Cal State L.A.
King attended California State University, Los Angeles, from 1961 to 1964.
She is also the founder and first president of the Women's Tennis Association (WTA).
What do I Need?
We are looking for ambitious players who are motivated to further both their education and sporting career in the States.
In order to evaluate future student-athletes, we ask each student to submit the following:
Video footage is really important for us to both us to evaluate your ability and U.S. college coaches to evaluate you as a potential recruit to their team.
If you feel that you have what it takes to play college tennis in America, please submit your information via our online application form today.