Golf Scholarship in the U.S.
A golf scholarship will give you the opportunity to play full-time golf whilst pursuing a degree, allowing you to reach your full potential both on and off the course.
Playing college golf in America allows you to compete on a regular basis against talented amateur golfers, whilst having the opportunity to practice and compete on fantastic golf courses across the U.S.
As a college golfer in America, you will have your academic schedule tailored around your practice and competition. You will have the chance to represent your university in competitions across the U.S. all whilst working towards a degree in your preferred field.
Sporting Solutions has successfully helped male and female golfers from all over the world in securing golf scholarships to the U.S.
With our years of experience working within U.S. college sport and our network of trusted coaches throughout America, we are able to work with golfers to help identify the best possible options to meet their academic credentials and golfing ability.
Playing college golf in America gives you the opportunity to reach your full potential on the course, whilst also securing a degree to ensure you have a bright future away from competitive golf if needed.

Playing college golf in America gives you the opportunity to reach your full potential on the course, whilst also securing a degree to ensure you have a bright future away from competitive golf if needed.
What Our Students Say
Here is what student athletes just like you have had to say about the service we provide.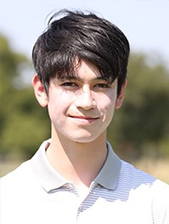 "
Within days of joining the Sporting Solutions placement program, Harry had me in contact with various coaches in America in which were all friendly coaches and represented very credible universities. Harry was a huge support in the process. He always answered all my questions usually within a day and always made time to have a phone call with me to answer various questions and to guide me through the process.
At the start of the process, I gave Harry a list of requirements which I was looking for in a university, including financial, academic, location, golf team/ ranking, golf resources/ golf course and residential requirements. Harry was able to connect me with coaches and universities which ticked everything I was looking for in a university. Harry holds great relationships and networks with many coaches and schools in the USA which really benefited me in the process.
I firmly believe that without Harry's service I definitely wouldn't have the opportunities which I am about to undertake in August when I move to Texas. Harry was able to obtain me a very substantial golf scholarship to a great university with an awesome coach and golf team. I cannot wait for what lies ahead in my journey, with a large thanks to Harry and his company for making it possible for me. Even after obtaining my scholarship, Harry has continued to assist me throughout the Visa process.
I highly recommend Harry and his company to anyone who wants to further their sporting and education in the USA.""
"
Working with Sporting Solutions was the best decision I made in my high school years. Being able to have someone to talk to about my future in academics and athletics made me feel better about what I was going into. Bringing a unique experience where I was never alone and always had their advice.
Without a doubt it was what made a difference between attending a college where I had nothing but academics and eventually attending a great school where I also have the opportunity to play the sport I love."
Notable Golf Scholarship Graduates
There are many household names who progressed from student-athletes, playing college golf to having successful professional careers. You can find out more about some famous golf graduates here:
Tiger Woods

Stanford University
Tiger Woods attended Stanford University in the Fall of 1994. In 1995, he was voted Pac-10 Player of the Year, NCAA First Team All-American, and Stanford's Male Freshman of the Year.
At age 19, Woods participated in his first PGA Tour major, the 1995 Masters, and tied for 41st as the only amateur to make the cut.
At age 20 in 1996, he became the first golfer to win three consecutive U.S. Amateur titles and won the NCAA individual golf championship.
Luke Donald

Northwestern University
Donald secured a golf scholarship at Northwestern University in 1997, where he studied art theory and practice.
He won the individual NCAA Division I Men's Golf Championships men's title in 1999, beating the scoring record formerly held by Tiger Woods.
Luke also became the first amateur to win the Chicago Open in 2000
Jordan Spieth

University of Texas
Spieth played college golf at the University of Texas where in his freshman year at Texas, won three events and led the team in scoring average.
He helped his team win the NCAA championship, was named to the All-Big 12 Team, Big 12 Freshman of the Year and Player of the Year, and was a first-team All-American.
What do I Need?
We are looking for ambitious players who are motivated to further both their education and sporting career in the States.
In order to evaluate future student-athletes, we ask each student to submit the following:
If you feel that you have what it takes to play college golf in America, please submit your information via our online application form today.