We are delighted to see that another one of our athletes has accepted an offer to take their soccer career to the U.S. this summer.
Aidan Doherty, a talented versatile defender from Birmingham joined our soccer scholarship programme in October 2016.
In a short space of time Aidan attracted interest and scholarship offers from a number of U.S. universities across the States, all giving him the chance to combine his soccer career with his education.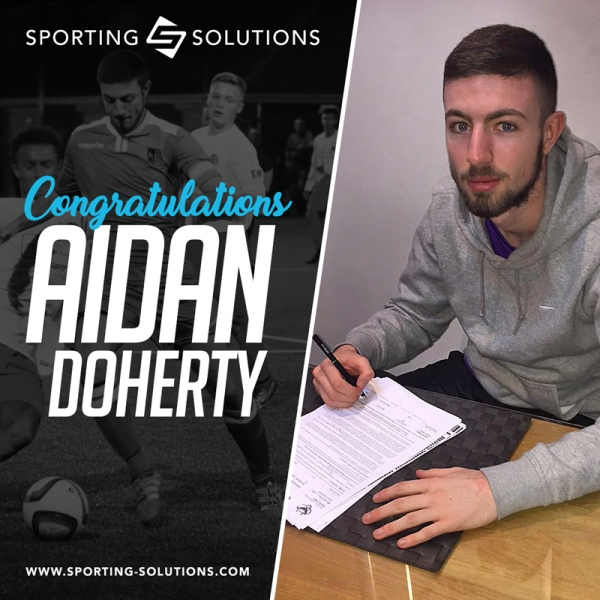 Having researched all of his options and engaged in a number of calls with U.S. coaches, Aidan has now made his final decision and signed his letter of intent, to take his career stateside this summer.
After an impressive season in the UK which has seen multiple county appearances and call ups to his club's senior team, we are certain that Aidan will have a have a great college soccer career. Aidan will fly out to Tennesse for pre-season training in early August and we look forward to tracking his progress.
Congratulation, Aidan!
Could you be next?
We are currently recruiting talented young players looking to take their playing career to the U.S. in the Fall of 2019. It is important to start the process early, to ensure you have scholarship options in place upon completing your education in the UK.
If you wish to see what opportunities could be available to you, please enter your details here to check your eligibility for a soccer scholarship.
If you have any questions regarding the soccer scholarship process, please feel free to reach out and contact us.