It is an exciting time of year for us and many of our athletes as they accept scholarship offers and secure student visas to make their dream of playing college sport in America a reality.
George started working towards a golf scholarship in January 2016.
Playing college golf in America had always been one of George's ambitions, he stated than an opportunity to play golf at an excellent standard whilst still coming out with a degree would have been too good of an opportunity to turn down.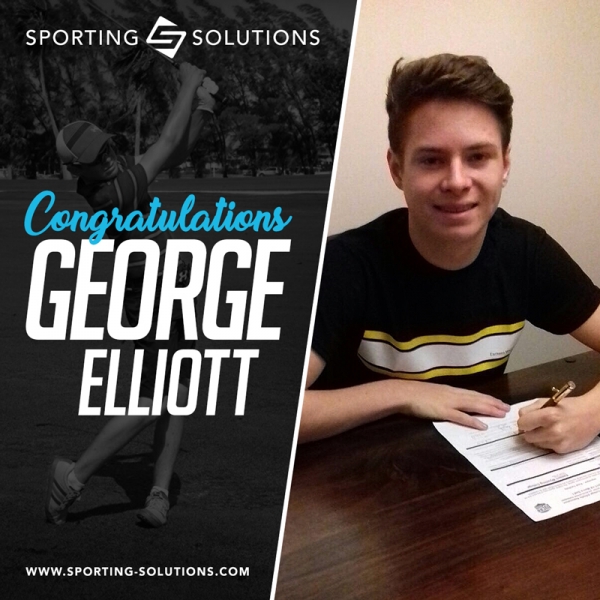 By starting the scholarship process early, George was able to attend our annual showcase event in Florida which gave him a taste of what his life could be like as a student-athlete in America, as well as having the opportunity to play on some of Florida's finest courses. By the end of the summer, he already had options in place for the following year and as his game continued to develop, the scholarship offers continued to come in.
After various conversations with a number of different college coaches and a campus visit to the States, George has now put pen to paper to confirm that he will be taking his college career to Wyoming in the Fall of 2017.
In comparing his different options, George said that he had decided to take his career to Wyoming as "Coach Zach was very personal and really takes an interest in you and your future plans, both athletically and academically. Also, with such a strong golf team that consistently challenges for a place in the national tournament, that was a huge incentive and I am fortunate to have the opportunity to go there."
Congratulations George, we look forward to tracking your success next semester!
Could you be next?
We are currently recruiting talented young players looking to take their playing career to the U.S. in the Fall of 2018. It is important to start the process early, to ensure you have scholarship options in place upon completing your education in the UK.
If you are interested in taking your golf career to the college level in America and would like to see if you are eligible for a golf scholarship: register your details for a free evaluation