We always look forward to tracking the success of our athletes when they take their careers to the college level in America.
This past week we were extremely proud to see Russian golfer, Sofya, secured her first individual tournament win at the NCAA D1 level and in turn, pick up the Co-conference Golfer of The Week award. The Moscow native had an incredible first year in the States as she lead her team in scoring average (75.43) and finished with All-Conference second team honours.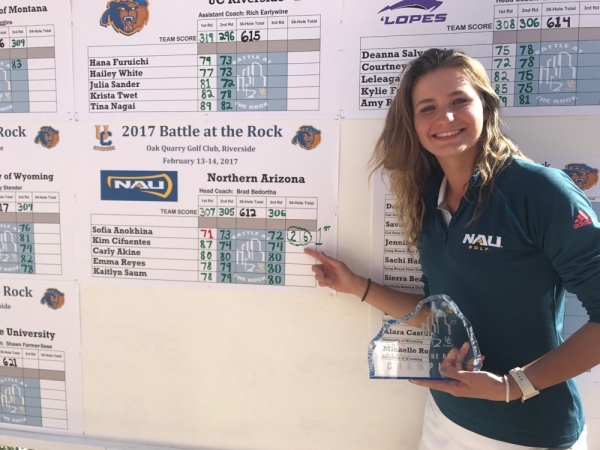 Sofya carried her good form into the first event of the 2017 Spring semester, securing her first individual tournament win after recording a third and final round score of ever-par 72 last Tuesday to finish the week with a 216 score.
Sofya becomes the first golfer at her university to win a tournament since 2014. Her success did not go unnoticed, as a result of her good performances in California she was named Co-Conference Golfer of the week. This is the second time she won this award, with the first coming in February 2016 of her freshman year.
Could you be next?
We are currently recruiting talented young players looking to take their golfing career to the U.S. in the Fall of 2018. It is important to start the process early, to ensure you have scholarship options in place upon completing your education in the UK.
If you wish to see what opportunities could be available to you, please enter your details here to check your eligibility for a golf scholarship.