Lewis Fairley joined our programme in early 2016 with the intention of pursuing a soccer scholarship at a U.S. university, upon completion of his A-Levels this summer.
Lewis was successful in securing many different options from universities across a number of states. He attended our Florida 2016 showcase where he attracted a lot of early interest. Returning from the event, Lewis's good academic credentials and video footage continued to attract the attention of U.S. college coaches as they looked to complete their recruiting ahead of the Fall 2017 college soccer season.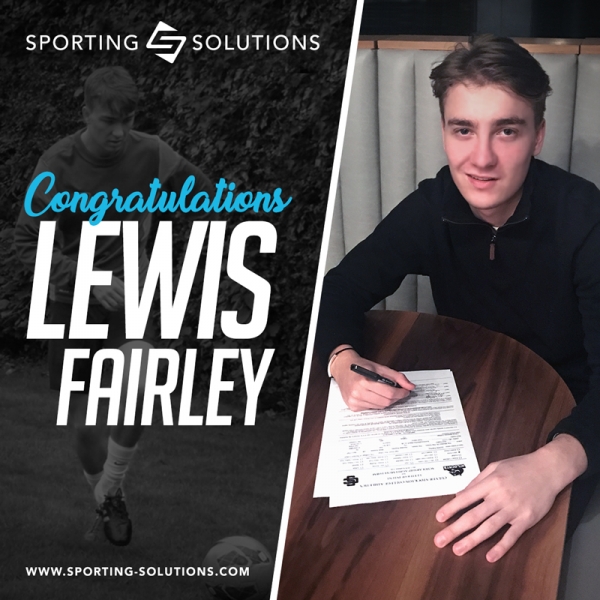 After various e-mails and Skype calls Lewis has now put pen to paper, officially accepting his preferred option to take his playing career and education to the state of Missouri. He will join up with his new teammates in the first week of August for pre-season training ahead of his first year in America. Whilst playing in America Lewis will also be studying towards a degree in business.
The talented left back is expected to compete for playing early in his freshman season and we look forward to tracking his success next season. Congratulations, Lewis!
Could you be next?
We are currently recruiting talented young players looking to take their playing career to the U.S. in the Fall of 2018. It is important to start the process early, to ensure you have scholarship options in place upon completing your education in the UK.
If you wish to see what opportunities could be available to you, please enter your details here to check your eligibility for a soccer scholarship.
If you have any questions regarding the soccer scholarship process, please feel free to reach out and contact us.