Just over one year ago Jan was approaching his final year of high school. He registered his details on our website with the goal of achieving a golf scholarship.
We are delighted that one year on, Jan has now accepted his preferred offer, had his visa approved and started his first semester of classes in America.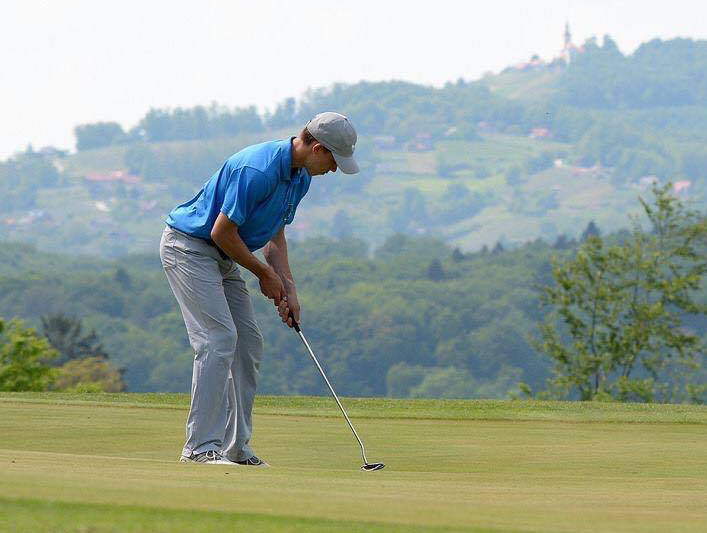 Shortly after applying, we evaluated Jan's academic grades and sporting credentials. As a student with strong grades and experience of playing with the Slovenian U18 national team, he was an ideal candidate to pursue a golf scholarship in the U.S.
We spoke with Jan to identify his academic ambitions and then begin our search. The combination of being a strong golfer and a high academic achiever made him very popular with U.S. coaches. During the first few months Jan held conversations with U.S. college coaches from West Virginia, California, Missouri, Iowa, Illinois and Tennessee.
After taking time to hear what each of the U.S. coaches could offer at their individual school, Jan came to a final decision that he would accept the scholarship offer to play college golf in the State of Iowa. Alongside representing his university on the golf course, Jan will also be working towards a degree in Chemistry.
Jan has since progressed from the U18 national team through to the senior national side. After strong performances this summer, we are looking forward to tracking Jan's success during his college years.
Could you be next?
We are currently recruiting talented young players looking to take their playing career to the U.S. in the Fall of 2019. It is important to start the process early, to ensure you have scholarship options in place upon completing your education in the UK.
If you wish to see what opportunities could be available to you, please enter your details here to check your eligibility for a golf scholarship.
If you have any questions regarding the golf scholarship process, please feel free to reach out and contact us.