Serra Evrengil (77-70-73) claimed her first intercollegiate title at the Dave Adamonis Invite, winning with a seven-over.
Serra, who has represented the Turkish National team at the U18 and Senior levels and been selected as one of three candidates to represent Turkey at the 2020 Olympics, is one of our student athletes who we helped move to the States in August 2018.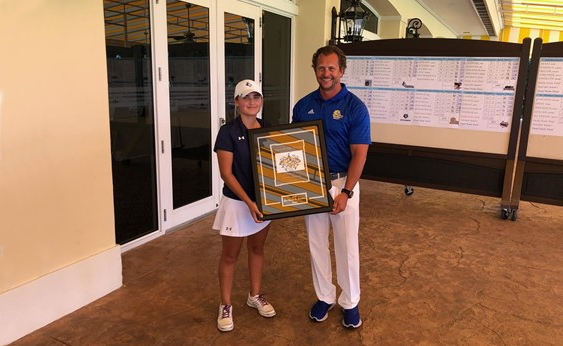 The top-ranked Seahawks wrapped up their fall portion of the schedule with a victory at the Dave Adamonis Invite. The victory this afternoon was the third of the fall for the Seahawks with Serra Evrengil (77-70-73) claiming her first intercollegiate title this afternoon.
Head Coach Brandon Miller said, "We loved playing Doral this week. The course was in great condition and the resort is phenomenal. We are as lucky as can be to stay and play here for the week. Our team has tons of talent and it shows in the scores this week. We are going into our off-season in a great place, and I know the team will work hard this off-season to keep improving and learning every day. We're really looking forward to our spring schedule and can't wait until then."
To find out more from the event, please click here.
Could you be next?
We are currently recruiting talented young players looking to take their golfing career to the U.S. in the Fall of 2019. It is important to start the process early, to ensure you have scholarship options in place upon completing your education in the UK.
If you wish to see what opportunities could be available to you, please enter your details here to check your eligibility for a golf scholarship.