It is a very exciting time of the year for many of our students as they prepare to fly out to America for ahead of their first year as a student-athlete.
Joabe spent the last season playing with United London FC whilst completing his A-Levels. Having now signed his scholarship contract and had his student visa approved, he is ready to fly to the States for his first season of college soccer.
Before departing, we spoke with Joabe about the scholarship process and asked what made him want to pursue his education and sporting career in America.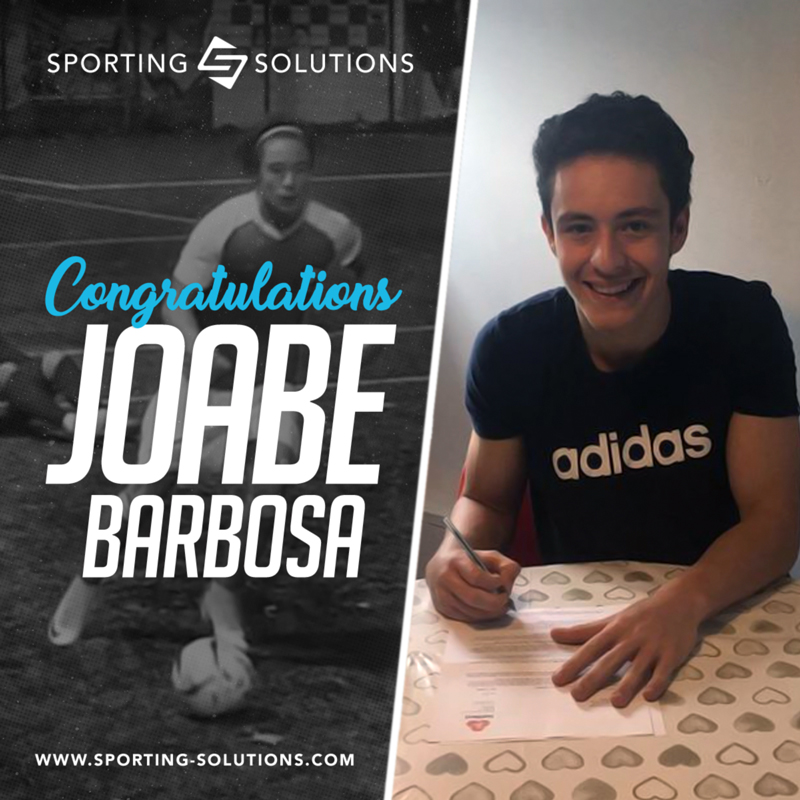 Why America?
I wanted to study in the USA in order to consolidate my studies with playing football, everyone knows that sport at American universities are a massive thing and they really do take it very seriously and professionally. As well as the level of study in America being superior to anywhere else in the world.

What are your ambitions for the future?
Firstly, in sport, I would like to break into my college team and become a regular starter. I then hope that my performances will result in recognition, in league, in the state and a dream really would be to get national recognition. Breaking into semi-professional or professional, after graduation, either in America or elsewhere would ideally be my long term goal.
My ambition for the academic side of things would be to complete my degree. When in college in America, my academic schedule is going to be organised around the team's soccer training, so it is really not that difficult to ignore one or the other. However it is vital to have good time management in order to switch focus from physical activity to mental activity, something that should leave me well prepared for work in the future. If I can't make a living from playing soccer, I would like to use my degree to get a good job after graduation.
How do you think playing in America will help you to achieve these ambitions?
America would definitely help me grow as a player and as a person, also living away from my parents would make me more responsible and mature. Football in America is growing on a huge scale, meaning more opportunities than anywhere else in the world, it would be a no-brainer if I only focused on studies in the U.K when I could focus on my desire to turn professional while also getting a degree out of it in the USA.
What were your thoughts on the scholarship process? 
Sporting Solutions gave me hope when I thought there was no chance, I did a lot of research into many companies helping in getting scholarships to America and I can definitely say that Sporting Solutions is the best option! They are reliable (no hidden costs are incurred), they offer scholarships (you really are spoilt for choice) and they will help you every step of the way! (even if you have silly questions)"
Could you be next?
We are currently recruiting talented young players looking to take their playing career to the U.S. in the Fall of 2019. It is important to start the process early, to ensure you have scholarship options in place upon completing your education in the UK.
If you wish to see what opportunities could be available to you, please enter your details here to check your eligibility for a soccer scholarship.
If you have any questions regarding the soccer scholarship process, please feel free to reach out and contact us.