Tommy Fogarty-Cameron is proving to be a great success in Texas. The 20 year old centre midfielder from London has just completed his second season for LCU.
For the second consecutive season, Tommy's impressive performances have seen him achieve the prestigious All-Conference First Team award. LCU are part of The Heartland Conference which sees them compete against many of the strongest soccer teams from Texas, as well as teams from Oklahoma and Kansas.
Tommy had an impressive freshman season with LCU, producing six goals and two assists in 13 games. He was one of only two freshmen to take home First Team honours – an award that recognises the best players from all schools within the conference.
Going into his second season as an established college player, many teams were aware of the threat that Tommy would pose from midfield. Despite the extra attention, he still managed to deliver, contributing 7 goals and 4 assist, starting in all 16 of his matches. Tommy again was named to the All-Conference First Team. Congratulations, Tommy! We look forward to tracking your success next season.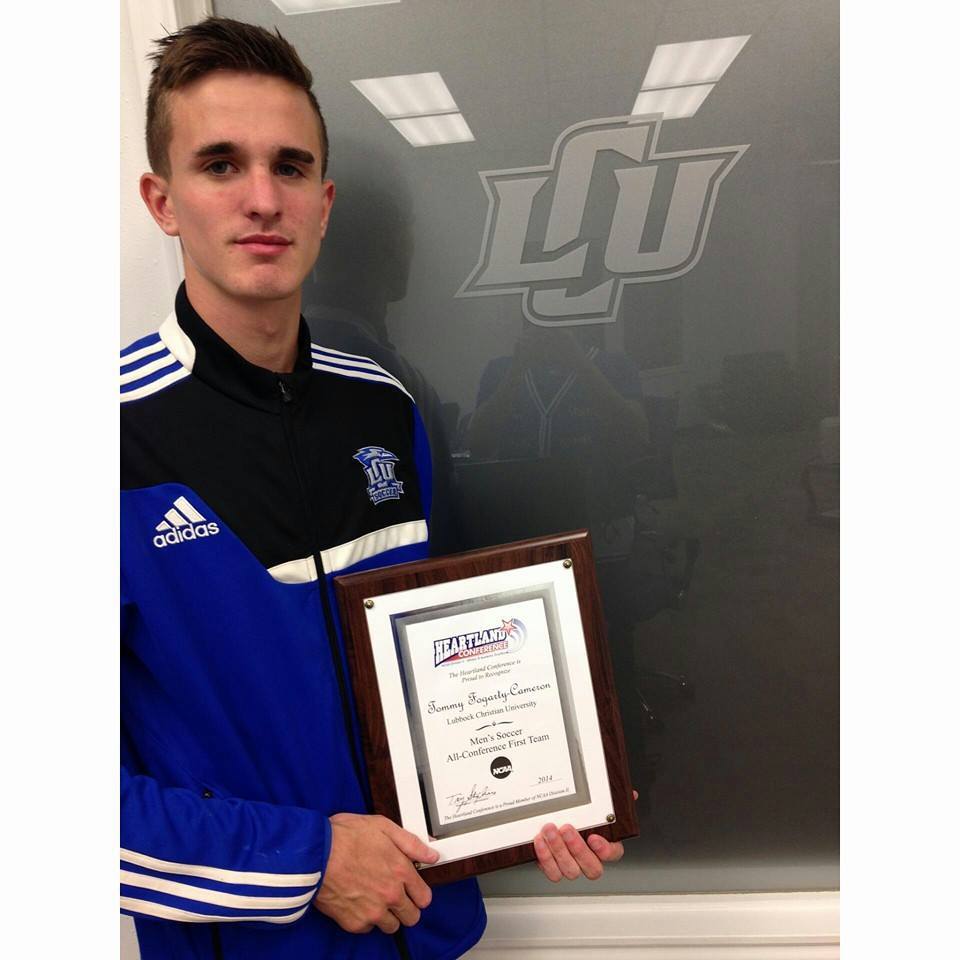 Above: Tommy with his award at the end of the 2014 season.
The Journey:
Tommy was very prepared and registered his interested in a soccer scholarship in 2012 before attending our Florida based showcase in July 2013. He attracted the attention of many U.S. college coaches at this event. Upon returning home he evaluated his options, before accepting a soccer scholarship offer and committing to LCU for the Fall of 2014.
The key to Tommy's success is that he started the process early. We recommend that all athletes apply at least one year in advance of when they want to start university in America. This gives you time to take the required admissions test in advance as well as preparing the documentation for admission. After the showcase you simply have to choose the right university for you.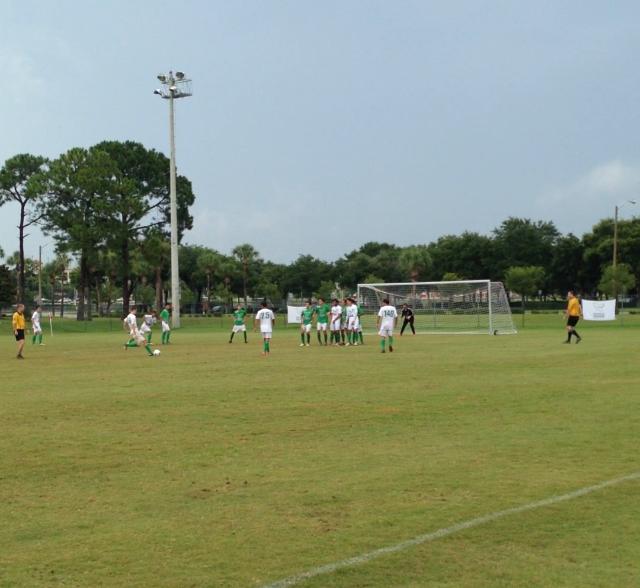 Above: Tommy taking a freekick at the showcase in July 2013
Interested?
If you are considering furthering your sporting career in America, then we want to hear from you! We are in regular contact with American coaches who are already recruiting for both the Fall of 2016 and 2017. Aside from soccer, we are also working with talented golfers, tennis players and basketballers. We recommend that students interested in a Fall 2017 university start should apply for a place on our 2016 International Sports Showcase.
Register your interest here.